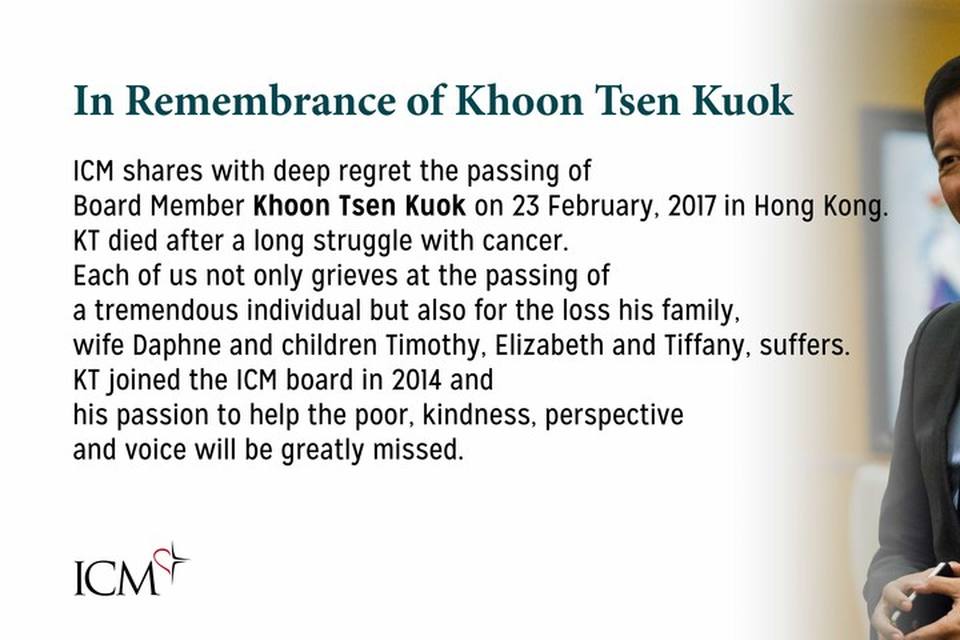 $436.45 raised
This project is no longer accepting donations. Thank you for your support.
International Care Ministries Ltd
General
Donations to this project are tax-deductible
About This Project
In Remembrance of Khoon Tsen Kuok
ICM shares with deep regret the passing of Board Member Khoon Tsen Kuok on 23 February, 2017 in Hong Kong. KT died after a long struggle with cancer. Each of us not only grieves at the passing of a tremendous individual but also for the loss his family, wife Daphne and children Timothy, Elizabeth and Tiffany, suffers. KT joined the ICM board in 2014 and his passion to help the poor, kindness, perspective and voice will be greatly missed.
Project Owner
International Care Ministries Ltd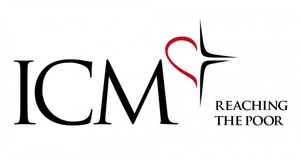 At ICM, we believe that no one should live in abject poverty. With the right support, the right training, and the right resources, the bondages of poverty can be broken.
In the last few years, ICM's community-based, holistic solutions have reached more than 750,000 people living in poverty - building resilience and greater well-being in families and whole communities across the Visayas and Mindanao. This wide impact is possible through a strategy of partnering with the local churches found in most low-income Philippine communities, inspiring hope and providing help to transform lives.
After our four-month Transform program, ICM's ultrapoor participant experiences:
- 106% increase in household income
- 43% increase in self-worth
- 28% decrease in serious illnesses
Website

http://www.caremin.com

Address

21/F Siu On Building, 243 Des Voeux Road West
Sai Ying Pun
Hong Kong SAR China

Phone

+852 3470 3009
+852 2548 9038

Email

give@caremin.com