Provide Help. Inspire Hope. Create Change.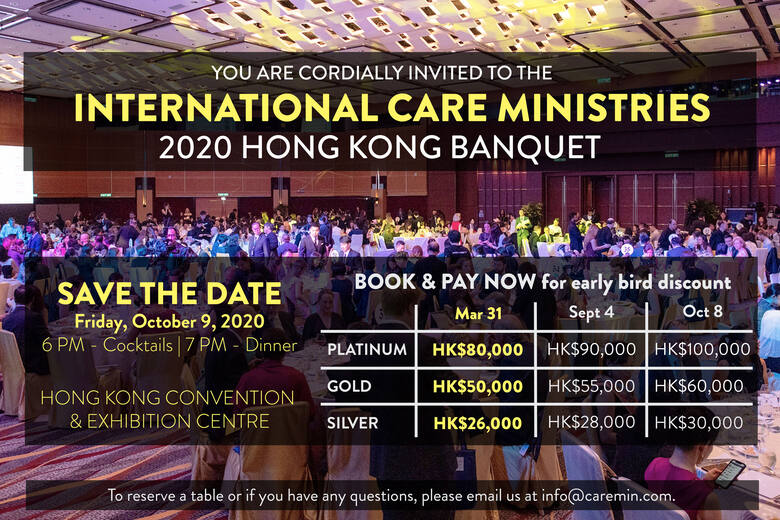 Waves of Hope
For over 28 years, ICM has been providing help and creating change amongst families earning less than US$.50 a day. Your support has helped more than one million people break the cycle of poverty!
Join us on October 9, 2020 at the Hong Kong Convention and Exhibition Centre for an inspiring evening of hope for the future. With dancing, a fabulous auction and powerful stories from our participants, we're looking forward to a great night!
Tax-deductible receipts will be issued for amounts above the fixed dinner costs of HK$1,100 per person.
International Care Ministries (ICM) has been serving the ultra-poor in the Philippines since 1992. In partnership with community leaders from thousands of slum communities, ICM delivers programs that transform the lives of over half a million ultrapoor people.
For more information, please visit www.caremin.com.
Donate Now
Enter an amount to donate to our general fund: